All Community and Council Awards 2020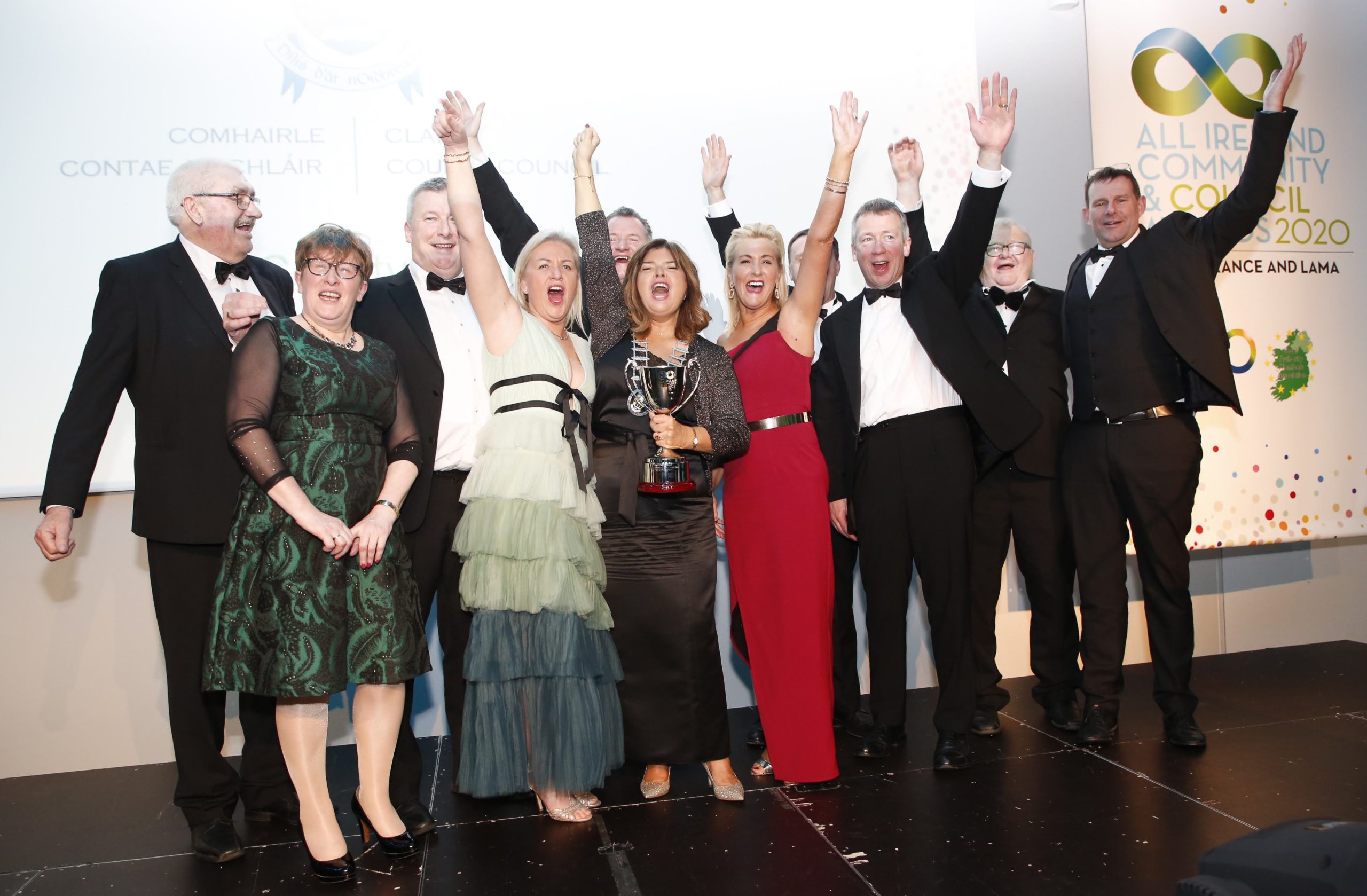 "Alone, we can do so little; together, we can do so much" – Helen Keller, Political Activist
IPB Insurance was once again proud to be headline sponsor in partnership with the Local Authority Members Association (LAMA) of the All Ireland Community and Council Awards in Croke Park on the 15th of February. The awards, now in their 14th year, celebrated community and county councils working together across Ireland and focussed on celebrating so many unsung heroes for their phenomenal contribution to their communities throughout the year. The event has become one of the leading national recognition awards bestowed upon many novel and progressive projects or developments that otherwise could go unacknowledged.
This year's prestigious ceremony was hosted by popular RTE broadcaster Marty Morrissey. Over 600 participants from across Ireland gathered in a packed-out Hogan Suite at Croke Park for this much anticipated event. There were over 150 entries competing in 24 award categories, covering a wide variety of categories from Best Public Park to Best Social Enterprise. Entries were received from social enterprises, voluntary organisations, local enterprise projects and community-based individuals working in partnership with their local authorities. Local groups from every county and city council were represented on the night.
As the mutual insurer to Ireland's local authorities, IPB Insurance partnered with LAMA to present the Awards, celebrating the unique, symbiotic relationship enjoyed by Local Authorities and their communities.
Among the winners on the night included 'Community Car' Age Friendly Sustainable Transport Service in Fingal in the Best Community Based Initiative award meanwhile Best Business Working with the Community went to Ray of Sunshine morning and after-school nominated by Wicklow County Council. Of the local authority winners, the National Impact award went to Age Friendly Ireland local government shared service from Meath County Council while the County Council of the Year was won by Clare County Council. The top award on the night, the Grand Prix, was awarded to Kildare County Council for their project 'Working to make County Kildare Inclusive and Accessible to All'.
Addressing the attendees of the awards Michael Anglim echoed the message repeated throughout the night ' You are the people tonight is all about the people that keep this country going through thick and thin.' a message that sums up the essence and purpose of the event.
Speaking at the event Cllr. John Clendennen, IPB Insurance Board Member, acknowledged the importance of community volunteering to the Irish economy, he said, 'To all our community volunteers here tonight, do not underestimate your contribution to the social and economic wellbeing of our country. According to CSO figures, it is estimated that the value of volunteering work amounts to more than €2 billion annually so it is very clear your contribution is vital to Ireland's prosperity and social progress'.
The All Ireland Community and Council Awards have gone from strength to strength and doubtless the 2021 awards will be even more competitive. The nominations for the 2021 awards will open in autumn next year. Further information together with the full list of winners is available on www.lamaawards.org.