Belfast rolls out red carpet for IPB Pride of Place Awards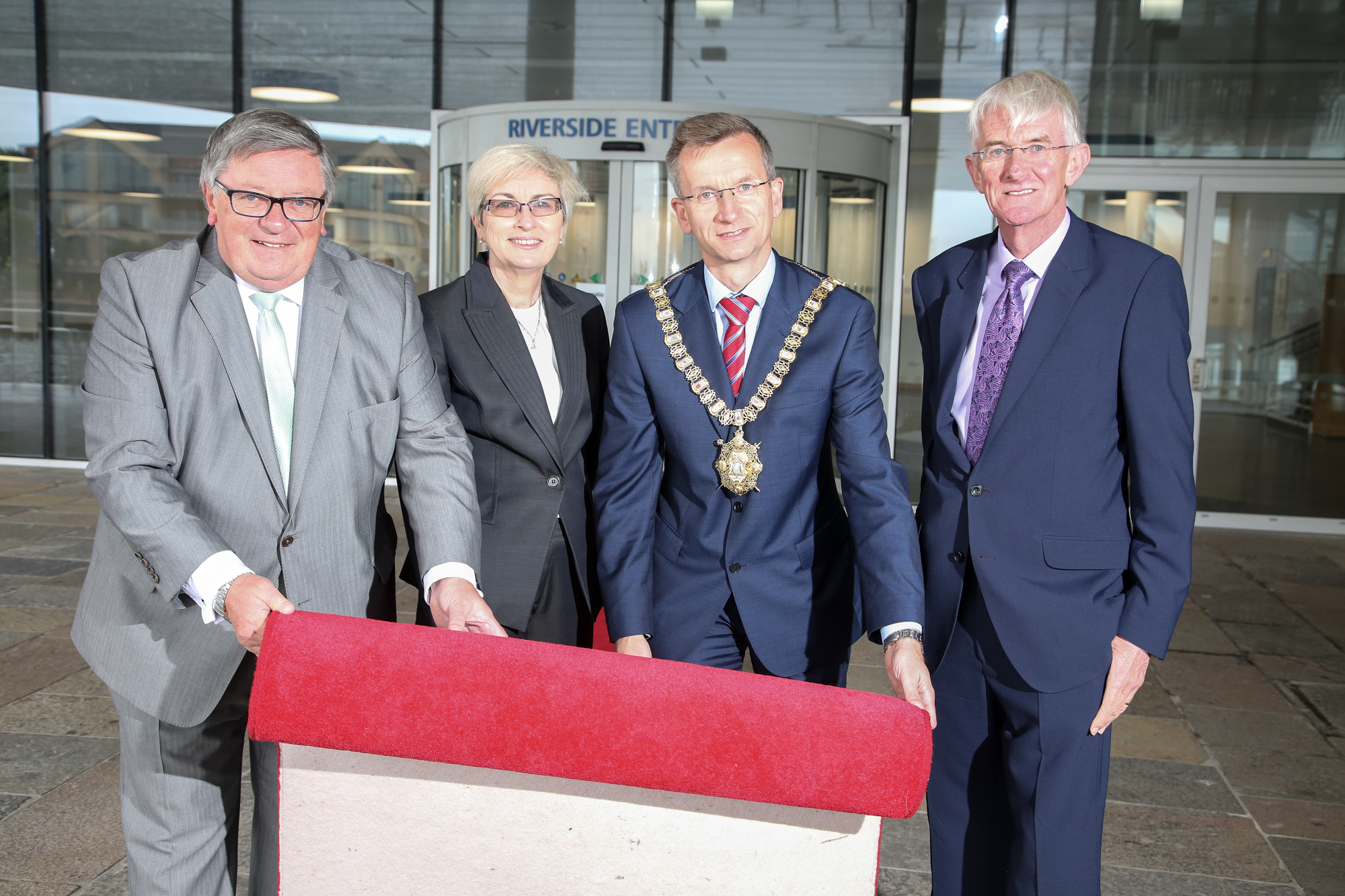 IPB Pride of Place is an annual competition organised by Co-operation Ireland and sponsored by IPB Insurance. It promotes and celebrates the best in community development and recognises the selfless efforts of people in making their local neighbourhoods better places to live, work and socialise.
Lord Mayor, Alderman Brian Kingston commented: "Pride of Place was launched in 2003 and has become one of the most prestigious awards on the island of Ireland. Most community development work is done in a voluntary capacity with no expectation of reward, but Saturday 26 November will be a very special evening when people come to Belfast to recognise the best in community development and celebrate the spirit of volunteering.
"It's a major honour for a city to host such an important event and Belfast City Council is delighted to have been selected by Co-operation Ireland to be this year's host. We're looking forward to welcoming people from towns, cities and villages in every county across Ireland who have been nominated by their local councils – and hope that they'll be impressed by the Belfast Waterfront as a venue, our city's regeneration, and of course by Belfast's warm and friendly people. It's a fantastic time of year to visit Belfast and to enjoy our many attractions, including the Christmas Market, St George's Market, Titanic Belfast and much more – and we hope that many of our guests will choose to spend the weekend here."
Peter Sheridan Chief Executive Officer, Co-operation Ireland added: "For
Co-operation Ireland, the Pride of Place competition embodies the ethos of the organisation and it shows how working together ordinary people can make a real positive change to society. I congratulate everyone who participated in this year's competition, but especially the winners and I look forward to seeing them at this year's award ceremony."
Chairman of IPB Insurance George Jones said: "IPB Insurance is proud to be associated as title sponsors of the IPB Pride of Place Awards and more importantly what they represent. I firmly believe that it is essential that we recognise communities and the thousands of volunteers across the island of Ireland that give of themselves selflessly every day. As a mutual insurer that insures local authorities and their communities across the island of Ireland, these awards are an excellent fit. It is clear that working together and getting things done increases people's pride in where they live and in turn helps build vibrant communities. All those nominated epitomise the sense of community spirit that can be seen all across Ireland, with people committed to creating positive civic change in their respective communities."
Belfast City Council has nominated four groups for this year's competition:
• East Belfast Community Development Agency (Urban Neighbourhoods: Population over 2,000)
• Greater Whitewell Community Surgery (Urban Neighbourhoods: Population 1,000 – 2,000)
• Glór na Móna (Urban Neighbourhoods: Population under 1,000)
• Play Resource Warehouse (Community Enterprise Initiative)
There are a number of categories in the competition, with most focusing on community development based on the size and population of the locality. Other non population based categories include Housing Estates; Islands and Coastal Communities and Urban Neighbourhoods.
Each year, Pride of Place identifies specific thematic categories and the themes for 2016 are: Age Friendly Community Initiative; Community Enterprise; Communities Reaching Out and Community Arts Initiative.
For more information on the 2016 IPB Pride of Place Awards, go to www.belfastcity.gov.uk/prideofplace