€1.6m Social Enterprise Development Fund Launches Nationwide Local Authorities Ireland and Social Innovation Fund Ireland Call on Social Enterprises for Applications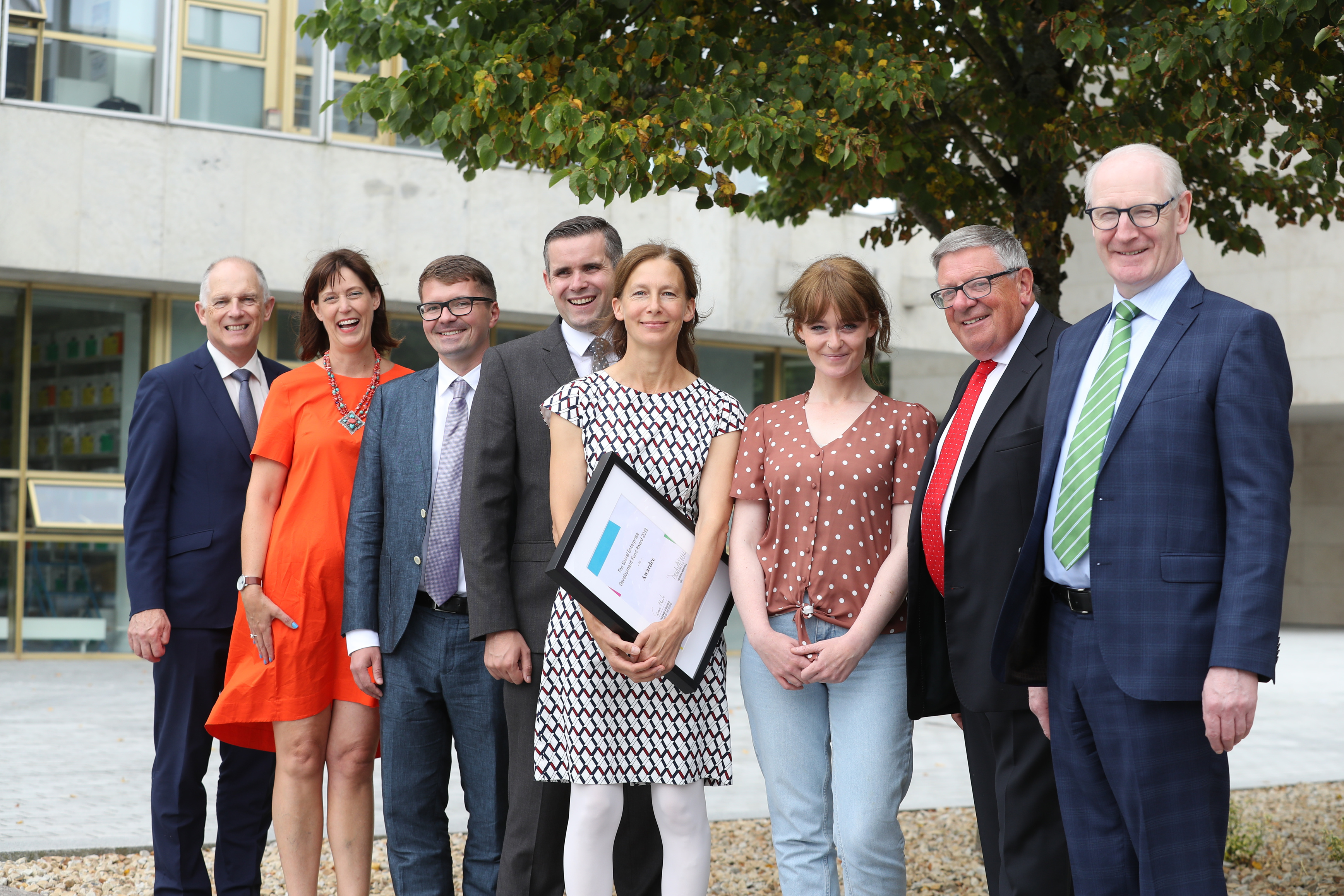 IPB Insurance is delighted to announce that the second year of the Social Enterprise Development Fund has been officially launched. IPB's local authority Members in partnership with Social Innovation Fund Ireland (SIFI), will again be calling on social enterprises within their respective council areas to come forward to apply for the Fund. The Fund is co-financed by the Department of Rural and Community Development from the Dormant Accounts Fund in partnership with IPB. Launched in November last year, the Fund will continue to provide critical support to the most innovative and impactful social enterprises in Ireland so that they can sustain and scale their impact across the country.
This year social enterprises have a chance to win cash grant amounts ranging from €10,000 up to €50,000. Sixteen successful applicants will each win a cash investment and a place on Ireland's only National Accelerator Programme for social enterprises. The Accelerator Programme provides training from best-in-class experts across the private, non-profit and public sectors and is designed to help social enterprises to expand their business skills and deepen their impact within their communities and across the country. The Accelerator Programme will also include an Accelerator Fund, whereby each participant will have an opportunity to pitch for a share of an additional €100,000 in funding on completion of the six-month programme.
Deirdre Mortell, CEO, Social Innovation Fund Ireland said: "To date, we have supported 22 social enterprises through the Social Enterprise Development Fund and it was been so rewarding to watch each organisation develop their business skills and grow their impact across the country. We were very pleased with the quality of applications we received last year, and we now have proof that there is a national pipeline of innovative and impactful social enterprises in Ireland. Following on from last year's success, we are really pleased to call for applicants for the second year of the fund.''
George Jones, Chairman of IPB Insurance said: "We are delighted to support our local authority members working in partnership with the Social Innovation Fund Ireland for a second year. Last year, the fund received over 100 applications from almost every county and provided critical supports to 22 very impressive social enterprises. The national reach and local knowledge provided by our local authority Members, combined with Social Innovation Fund Ireland's expertise has helped ensure each social enterprise is making a real and lasting impact which can be scaled across the country."
The fund is now open for applications from social enterprises until 25th January 2019. Further details are available on www.socialinnovation.ie.
Picture from left to right: 
David Stanton, T.D., Minister of State for Equality, Immigration and Integration
Deirdre Mortell, CEO, Social Innovation Fund Ireland
Krystian Fikert, CEO, MyMind
Thomas McCabe, National Manager, Siel Bleu
Helene Hugel, CEO and Artistic Director, Helium Arts
Courtney Sheehy, Foodshare Kerry
George Jones, Chairman, IPB Insurance
Michael Garvey, CEO, IPB Insurance