IPB Announces New Board Chair and Appointments to the Board of Directors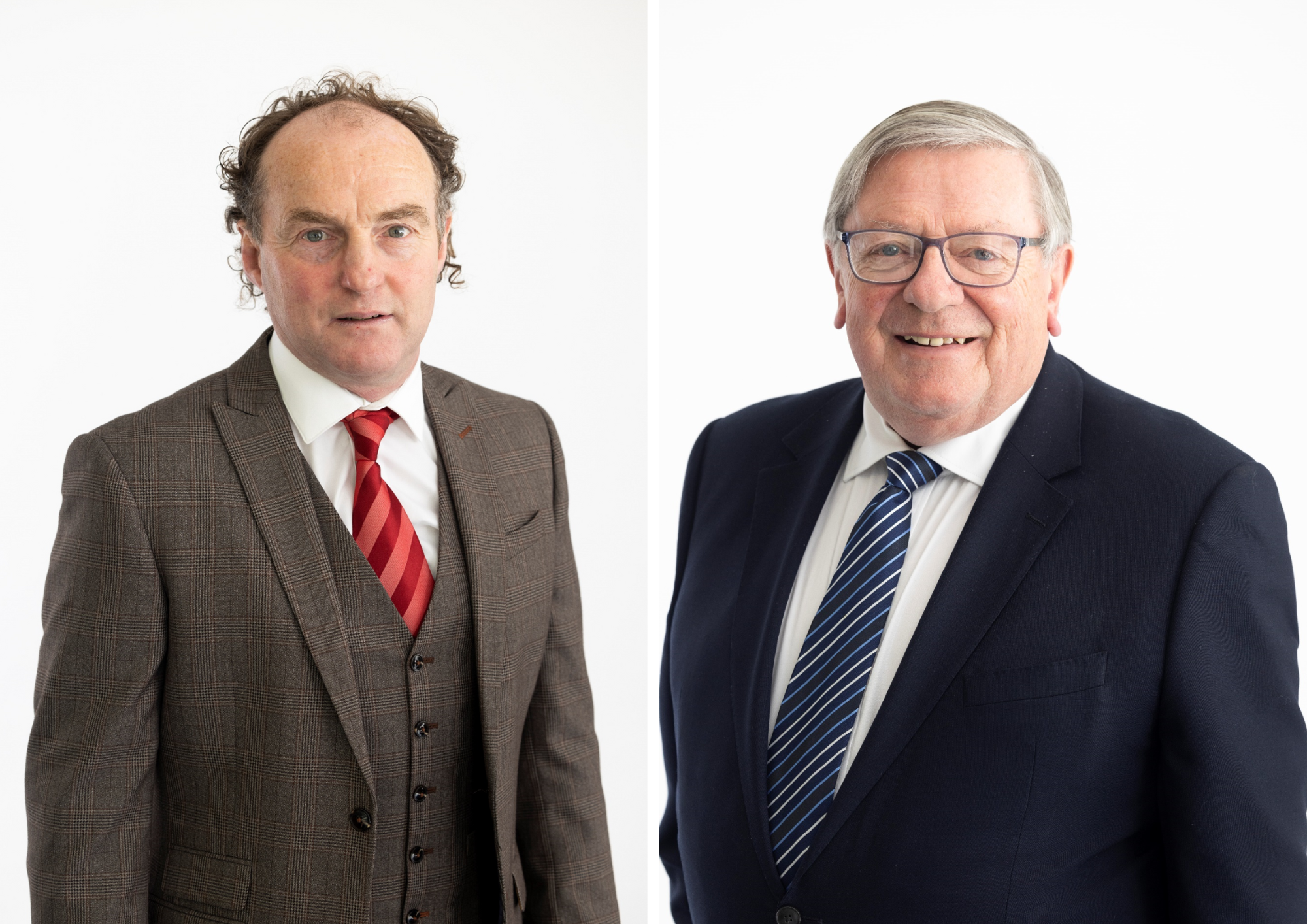 IPB Insurance is pleased to announce the appointment of John Hogan as Chair of the Board. John succeeded George Jones on October 5th, ahead of his retirement from the Board on the 31st of October.
A native of Tipperary, John has served on the Board as a Group Non-Executive Director since January 2019 and was appointed Chair of the Investment Committee in 2020. John is a member of the Institute of Directors in Ireland and the Insurance Institute of Ireland, with a Diploma in Corporate Direction awarded by UCC and a Professional Certificate in Governance awarded by UCD and the Institute of Public Administration. John completed a Certificate in Insurance Product Advice (APA) in 2023. He served as a County Councillor for Tipperary from 1999 to 2019 and as a member of Tipperary ETB from 1999 to 2019 (formerly Tipperary VEC), serving as Chair from 2014 to 2019. He served as ETBI President in 2018, following on from his considerable work at local and national level for the ETB and broader education sectors.
On his appointment as IPB Chair, John Hogan said;
I am honoured to take up the role of Chair following a hugely successful tenure by George Jones. He leaves a lasting legacy of delivering for our Members and overseeing transformational change in IPB. On behalf of everyone at IPB we wish George the very best for a long and enjoyable retirement.
 As we approach our 100th year of Insurance provision in 2026, our purpose at IPB – to protect and safeguard the interests of our Members – is as relevant today as it was 97 years ago. I look forward to leading the Board as we face the challenges and opportunities presented by an ever-changing Insurance environment.
New Board Appointments
IPB is also pleased to announce two new Board appointments. Mary Cregan has been appointed to the board as an Independent Non-Executive Director (INED) as of the 5th of October. Mary is a Fellow of the Chartered Insurance Institute and holds a diploma in Company Direction from the Institute of Directors in Ireland and a Professional Diploma in Financial Advice from UCD. She is a member of the Insurance Institute of Ireland and the Life Insurance Association. She has over 30 years of experience in the insurance industry having held senior leadership positions in both large general insurance and life, pensions and investment companies.
In line with the Board succession plan, Cllr Eddie Hoare joins the Board today November 1st as a Group Non-Executive Director (GNED), to fill the vacancy created by the retirement of George Jones. A Chartered Accountant, Eddie is an Associate of Chartered Accountants Ireland and has over 10 years of practice experience working closely with a large portfolio of clients providing audit and corporate advisory services. He specialises in the areas of Audit & Assurance, Accounts Preparation, Company Taxation and Corporate Finance. Eddie has served as a City Councillor from 2019 to date and is currently Mayor of Galway City.
In welcoming the new appointments to the Board, Chair John Hogan said;
I am delighted to welcome Mary and Eddie to the Board. On behalf of my fellow Board members, I would like to congratulate them both on their appointments and look forward to working together in the interests of our Members and all our customers.