Ireland's largest community awards come back to Dublin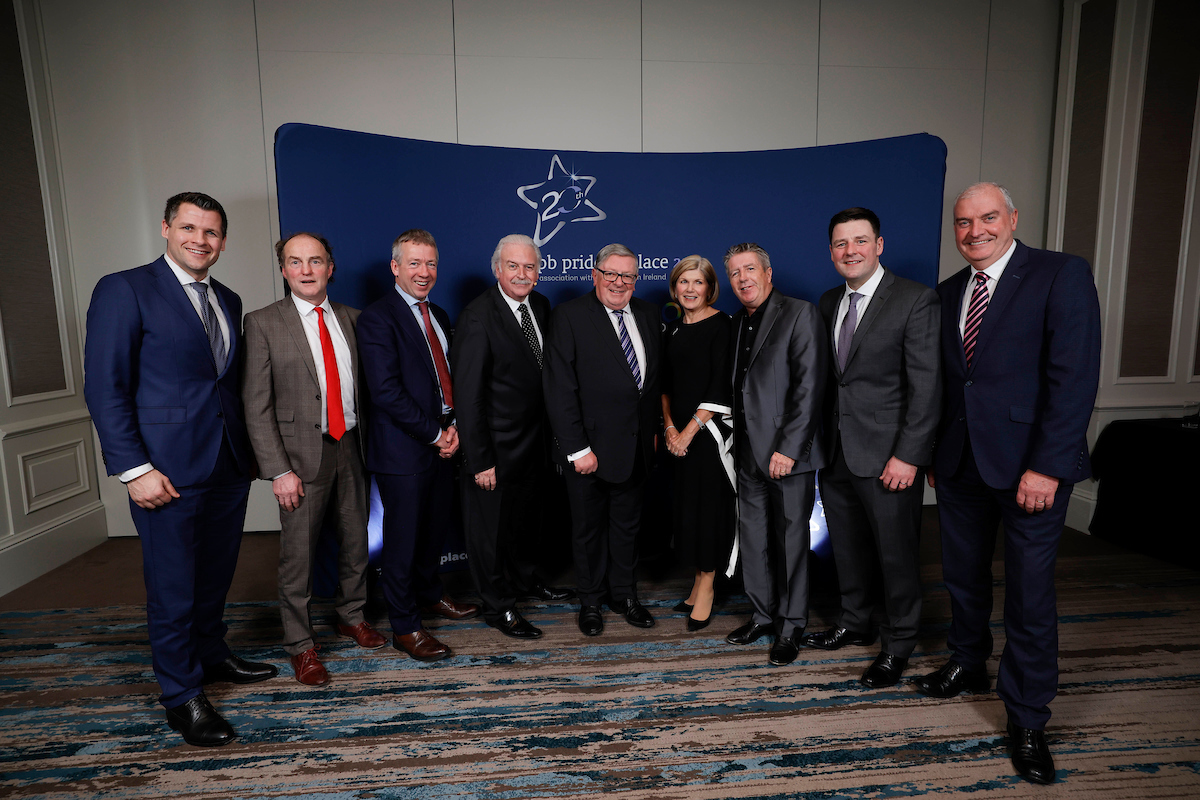 Ireland's largest community awards will be hosted by Dublin City Council on Saturday (January 21) with hundreds of delegates expected to travel from across the four provinces to the Clayton Hotel, Burlington Road.
The Pride of Place awards is an annual competition organised by peacebuilding charity Co-operation Ireland and sponsored by IPB Insurance.
Saturday's event is the 20th anniversary of the awards formation and will be hosted by RTE's Marty Whelan.
Established to promote and celebrate the best in community development, the awards recognise the selfless efforts of people in making their local neighbourhoods better places to live, work and socialise. The 2022 awards will recognise the efforts made by community groups over the post pandemic period.
Pride of Place is an All-Island competition whereby local authorities from across the island of Ireland nominate groups in their communities who they feel have made a significant contribution to improving their neighbourhood, working collectively. The competition culminates with a Gala Awards Ceremony.
Speaking at the launch, Dublin Lord Mayor Caroline Conroy said: "Having pride in where we live is so important and it's crucial that everyone plays their part in making our community somewhere we can all be proud of. But it's also vital that we recognise the great work of the dedicated people right across the island of Ireland who actually do make that happen.
"I am delighted that Dublin is hosting this year's IPB Pride of Place 20th Anniversary Awards and I want to wish all the different groups the best of luck on the night."
Peter Sheridan Chief Executive Officer, Co-operation Ireland added: "Co-operation Ireland has no other programme that embodies the charity's ethos better than Pride of Place.
"We work to build relationships across the island and Pride of Place plays a critical role in that work.  The impact the awards have had in towns and villages across the island since they started in 2003 cannot be underestimated, and the continuing success of the awards is down to the dedicated volunteers and their love of where they live.
"We are looking forward to welcoming delegates from community organisations across Ireland for the 20th anniversary."
Chairman of IPB Insurance George Jones said: "On behalf of our local authority members we are proud to be associated with the Pride of Place awards as title sponsors. This competition provides a fitting platform to recognise the great strides volunteers across the island of Ireland are making in building more sustainable and liveable communities.
"These awards shine a light on the wide range and diversity of initiatives undertaken in our communities and celebrates those volunteers who personify the spirit of collaboration and inclusiveness. I believe it is essential that we continue to celebrate the excellent work accomplished around the island of Ireland to showcase what can be achieved when we work together."
Pride of Place Chairman Tom Dowling said, "It is 20 amazing years since the very first awards ceremony and the ethos of the awards has never changed. It continues to be about acknowledging and recognising in a meaningful manner the important caring work of all our communities as they continue their daily journey of making the path of life easier for all.
"This fabulous journey could not have happened without the far-sighted vision of Co-operation Ireland, the local authorities, and IPB, who all recognised the importance of communities participating in such a prestigious competition embracing and demonstrating their pride in their place."