LAMA All-Ireland Community & Council Awards 2023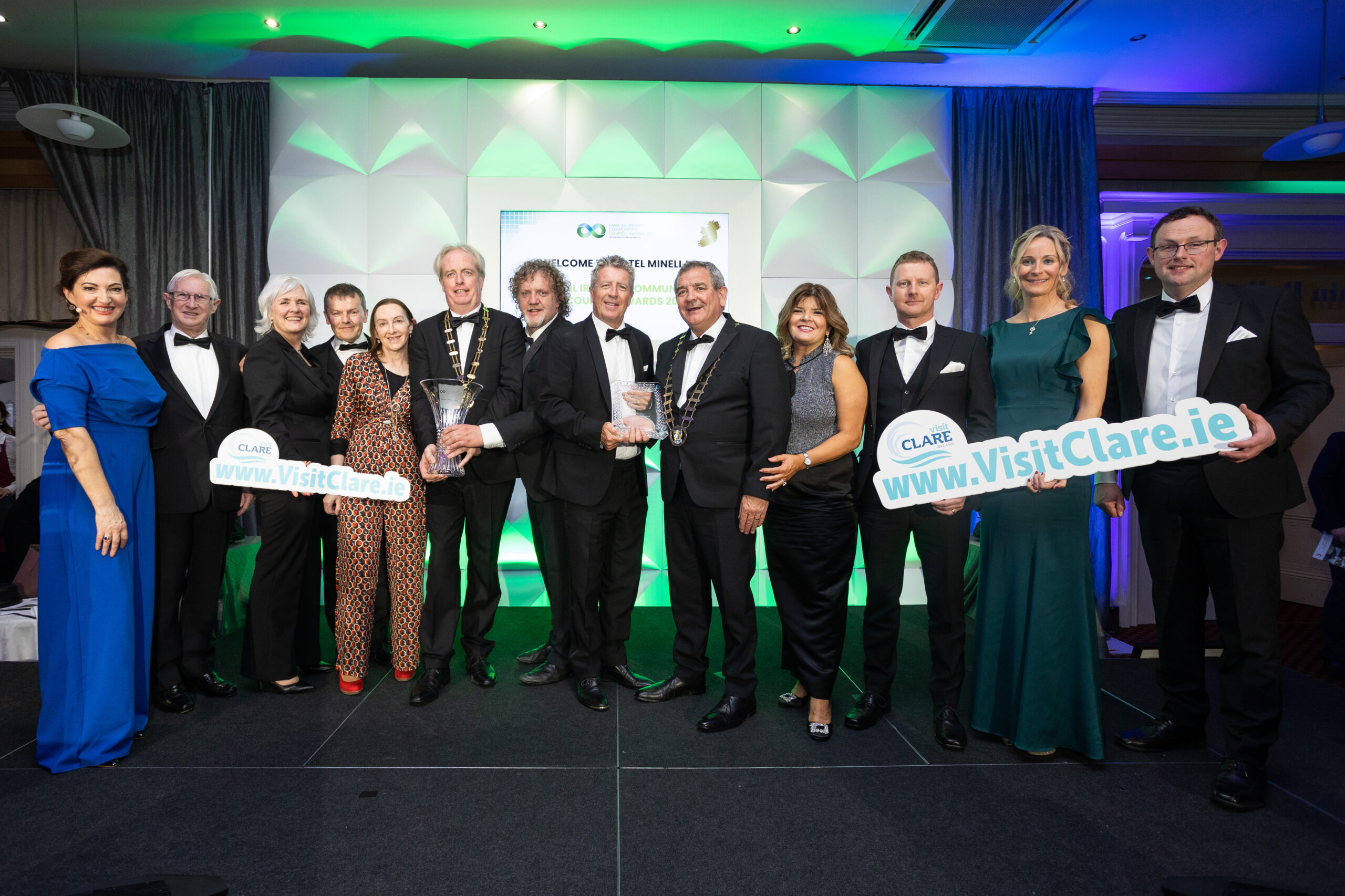 Winners Announced for the All-Ireland Community & Council Awards 2023
The winners for the LAMA (Local Authority Members Association) Community & Council Awards 2023 sponsored by IPB Insurance have been announced; the finalists represented their counties at the Hotel Minella, Co. Tipperary on Saturday 15th April 2023.
The awards provide a great opportunity to highlight the work done within local communities, to reward unsung heroes and recognise the remarkable contribution they've made to our lives as well as acknowledge achievements by County Councils, partnerships and projects across Ireland.
In its 17th year these awards continue to grow nationally celebrating communities and councils working together. The 2023 awards saw a record number of nominations across the 31 councils which was whittled down to 100 shortlisted projects in 25 categories.
Following an in-depth judging process the deserving winners were chosen.
With many new categories such as Best Irish Festival, won by Cork City Council's "Cork Lifelong Learning Festival", to Best Micro Start Up, taken by Wicklow's "Aqualicence, to Community Volunteer of the Year, shared by Jill Kennon and Elaine Murphy-Byrne from Monaghans "Carrickmacross Toy Library" the winners were varied and across the country.
Highlights of the evening included the coveted Grand Prix Award,  being awarded to Cork County Council, who won as they had the most shortlisted and winning projects combined over an aggregate score. Council of the Year went to Mayo County Council for their stellar yearlong work, while Clare County Council was recognised with the National Impact Award for their 4 pilar approach of Rural, Economic, Physical and Social Development alignment.
The full list of winners is outlined below.
Cllr Micheal Anglim, Chairperson of LAMA commented;
"The 31 local authorities throughout the country have been always very supportive of the Awards and of LAMA and that is very much appreciated. People came for the awards from all the counties throughout the country, and I hope they enjoyed their stay in Tipperary, the Premier County. All the volunteers working tirelessly locally give the best example of what it is to be Irish – where Ireland Tipperary leads, Ireland follows."
Chairman of IPB Insurance, the awards long term headline sponsor and partner, George Jones, said:
"We are proud to be the headline sponsor of the Community and Council Awards in partnership with the Local Authority Members Association. As the mutual insurer to Ireland's local authorities, we are delighted to support these Awards which celebrate the unique and symbiotic relationship enjoyed by local authorities and their communities. These awards showcase just some of the great initiatives being undertaken by local authorities and their communities and demonstrate what can be achieved when community volunteerism is encouraged and supported at a local level."