Pride of Place Awards 2023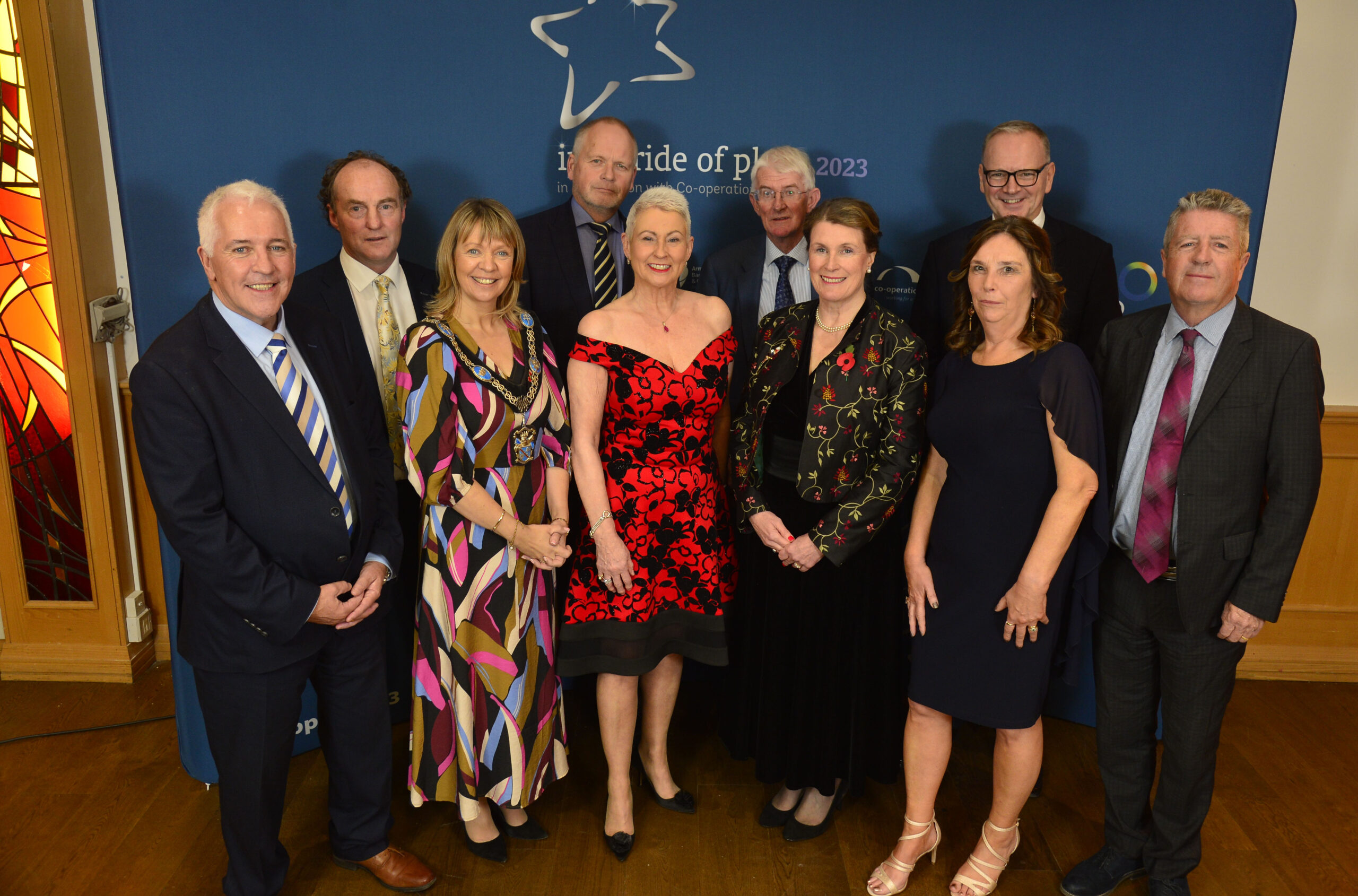 Ireland's most prestigious community awards took place in Armagh on Friday night (November 10). Armagh, Banbridge, and Craigavon Borough Council proudly hosted the Pride of Place awards event at the Armagh City Hotel.
Organised by peacebuilding charity Co-operation Ireland and sponsored by IPB Insurance, the Pride of Place awards showcase and celebrate exceptional community development efforts.
This year marked the 21st anniversary of the awards, and the event was hosted by UTV's Pamela Ballentine.
These awards honour the remarkable contributions of individuals and groups dedicated to improving their local neighbourhoods and creating better places to live, work, and socialize.
Pride of Place is an All-Island competition, with local authorities from across the island of Ireland nominating groups that have made a significant impact in enhancing their communities through collective effort. The competition concludes with a prestigious gala awards ceremony.
John Hogan, IPB Chair, said: "Volunteerism is a cornerstone of community resilience and exemplifies the very spirit of mutual support and care that these Awards have championed throughout our longstanding partnership. By supporting these awards, we not only celebrate the remarkable individuals and groups who go above and beyond for their communities but also aim to inspire others to join in this noble pursuit of creating better, more liveable places for all."
Lord Mayor of Armagh City, Banbridge, and Craigavon, Alderman Margaret Tinsley, said: "We are delighted to have welcomed everyone to the historic city of Armagh on Friday night, to recognise and celebrate the valuable impact volunteers make to community life."
Peter Sheridan, Chief Executive Officer of Co-operation Ireland, said: "Our work at Co-operation Ireland is all about building bridges and fostering connections. The Pride of Place awards play a vital role in this effort by recognising and celebrating the remarkable efforts of communities across the island. They demonstrate that when people come together to make their neighbourhoods better, it's not just about bricks and mortar; it's about building bridges of understanding and pride in one's place."
The event was a heart-warming celebration of community spirit, dedication, and pride.