The Community and Council Awards 2017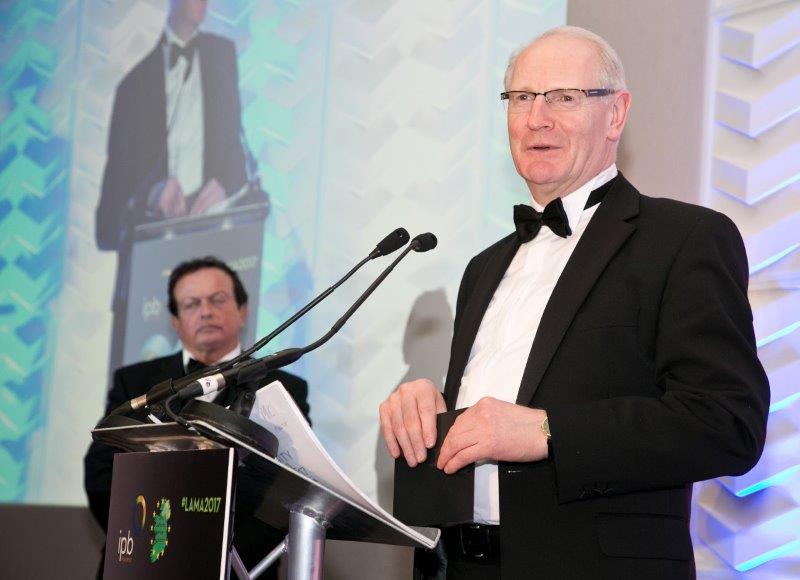 The Community and Council Awards 2017 presented by IPB Insurance and LAMA, took place last Saturday evening at a black tie gala dinner at the Crowne Plaza Hotel Northwood Dublin. The awards recognise and celebrate community and councils together, providing a fantastic opportunity to highlight and celebrate the outstanding work done within communities and to acknowledge unsung heroes.
Highlights of the evening included the Grand Prix Award, sponsored by IPB Insurance, being awarded to The Ballybough Community, Youth and Fitness Centre, who also took home the Best Public Building, sponsored by GeoDirectory Ireland, as the centre is a testament to how agencies and communities can come together to work to provide essential services in the area.
Council of the Year, sponsored by IPB Insurance, went to Fingal County Council while  the Ireland 2016 Centenary Programme was recognised with the National Impact Award. Led by Minister for Arts, Heritage, Regional, Rural and Gaeltacht Affairs Heather Humphreys TD. Ireland 2016 was the Irish Government's programme to mark the centenary of the Easter Rising. With over 3,500 events taking place across the island of Ireland, and a further 1,000 overseas, the programme was the largest public history and cultural event ever undertaken by the State.
Minister for Housing, Planning, Community and Local Government, Simon Coveney TD said after presenting the National Impact Award, "The Community and Council Awards 2017 are a fantastic way of honouring the people, communities and organisations that continually deliver to their communities."
"With that in mind, I am proud to present the National Impact Award to Ireland 2016 Centenary Programme from the Department of Arts, Heritage, Rural, Regional and Gaeltacht Affairs. The Centenary Programme really brought to life our history for our citizens and for visitors from all over the world and commemorated the heroes great and small and hopefully ensured that 2016 will be remembered for centuries to come."
Minister Heather Humphreys TD, said: "On behalf of my Department, our colleagues across Government and all the partners, agencies, individuals and organisations who worked so hard to make our Centenary Year such a success, I am absolutely delighted that Ireland 2016 has won the National Impact Award, It was a tremendous year for Ireland and for Irish people, a year of reflection and remembrance, but also of celebration and renewal. The real winners of this National Impact Award are the people of Ireland, the hundreds of thousands of families, children and young people, our artists and communities, who responded in such an extraordinary way to the invitation to be part of this once in a century moment in our history. My sincere thanks to LAMA and IPB Insurance for their support this year and to everyone who helped to make our centenary a year to remember."
Fáilte Ireland Best Tourism Initiative, went to the Dublin Fringe Festival 2016 which, celebrated 22 years in 2016 as Ireland's leading multi-disciplinary festival. They are home to bold ideas, brave performing arts and adventurous audiences. The nationwide Check It Fits Roadshow from the Road Safety Authority was awarded the Road Safety Initiative award for their full-time nationwide service checking child car seats and restraints for free.
Roscrea CFR Group were crowned the Best Community Based Initiative while Paul Hennessy of Tramore Cliff and Mountain Rescue Association took home the gong for Emergency Response Person of the Year. Limerick City and County Council were awarded the Most Innovative Authority while Limerick's Mungret Park and Playground took home the Disability Access and Inclusion Award.
Speaking at the awards, George Jones, Chairman of IPB Insurance said; "IPB is once again pleased to be associated with the Community and Council Awards. These awards serve as a showcase of what can be achieved when communities and councils work together. I would like to congratulate the winning projects and everybody shortlisted tonight on your achievements."
Now celebrating their eleventh year, the Community and Council Awards were created to recognise innovative local and national projects in the areas of infrastructure, community development, recreation and social impact initiatives.
Councillor Mags Murray, Chairperson of LAMA, said: "The Community & Council Awards presented by IPB Insurance and LAMA are a great opportunity to highlight and acknowledge excellent projects and initiatives at local, county and national level. Congratulations to all the nominees and winners."