'The Future is Social'- fast-growing social enterprises set to make a greater difference in post-Covid-19 recovery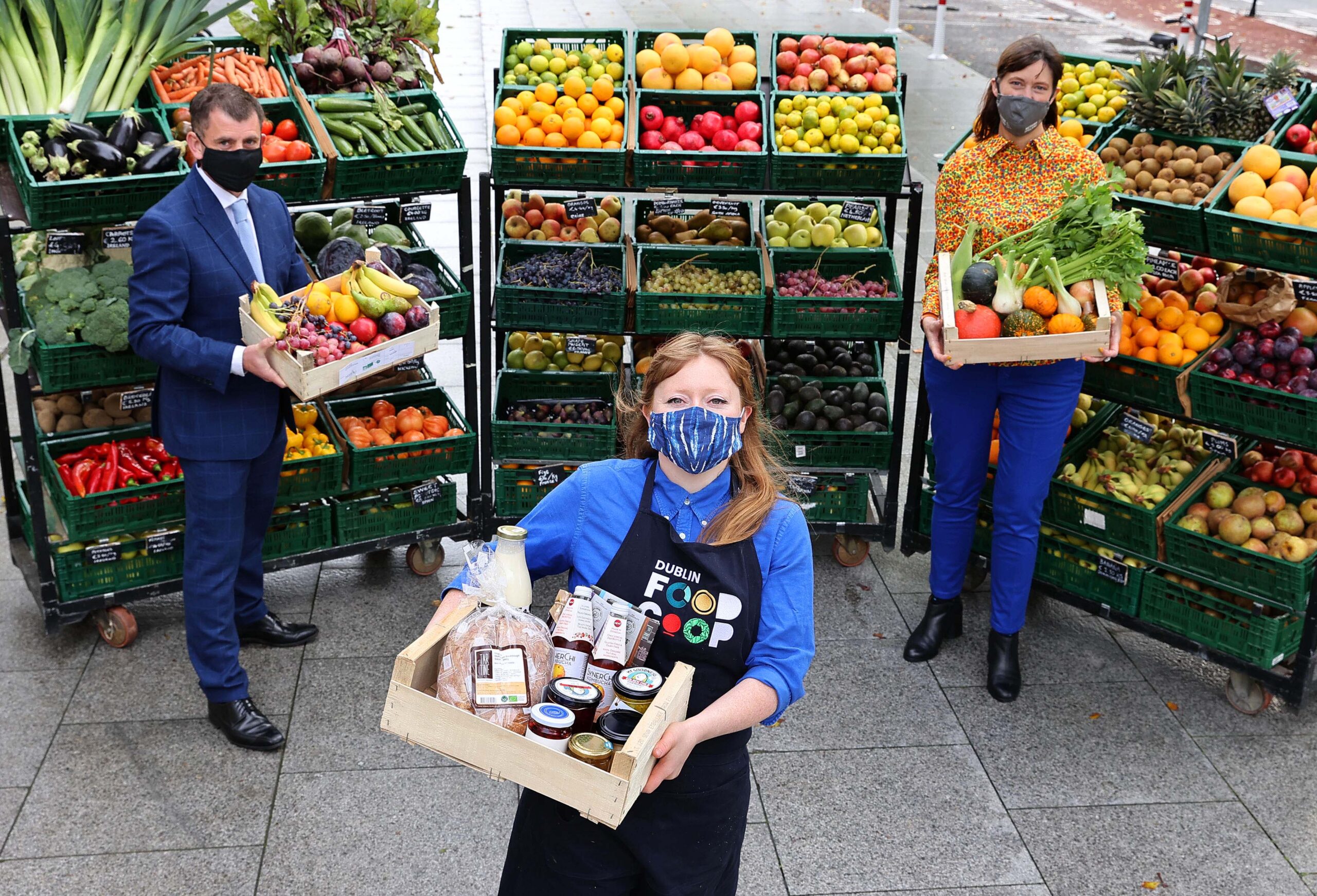 Rethink Ireland calls on public to #supportsocial
40 Social Enterprise Development Fund Awardees providing vital services to over 266,000 people, supporting 500 people to obtain employment, and €22.2m turnover, according to report
Rethink Ireland CEO says social enterprises have the power to help reshape a fairer and more inclusive post-crisis Ireland
Social enterprises are businesses that work to improve people's lives
Rethink Ireland is calling on the public to support their own local social enterprises by buying their products and using their services. This is part of an awareness campaign, 'The Future is Social' which will be rolled out over the coming months and aims to highlight the power of social enterprises  to help strengthen communities nationwide, especially in the post-Covid-19 recovery.
According to the 'Social Enterprise Development Fund 2020 Report' published today, 40 social enterprise Awardees have provided vital services to over 266,000 people, supported 500 people to obtain employment (the majority of whom are from minority groups), generated €22.2m in turnover, and mobilised almost 16,000 volunteers over the last three years.
Most communities around the country have several social enterprises which are businesses that work primarily to improve people's lives and achieve a social, societal, or environmental impact. Social enterprises deliver a broad range of services in areas such as social housing, homecare, environmental services, health services, hospitality, catering and many more. Like other businesses, social enterprises trade in goods and services on an ongoing basis, the difference is they reinvest their profits into achieving their core social objectives.
"Social enterprise is at the heart of the inclusive economy we need to build in Ireland, creating sustainable jobs at the heart of local communities, while adding value and meeting local needs.", says Deirdre Mortell, CEO of Rethink Ireland, "The published report proves that with funding and business supports social enterprises can grow and thrive. It is important that we support social enterprises to play the leadership role they are capable of in the COVID19 recovery and green transition, so that it is a sustainable recovery that leaves no one behind.
Social Enterprise Development Fund Awardees include: Kildare-based Sensational Kids, who provide educational therapy for children and have centres in each province in Ireland; Waterford-based Grow It Yourself (GIY), well known from RTE's 'Grow Cook, Eat', who help people to grow food and learn about sustainability; O'Cualann Cohousing, who work with local authorities to deliver affordable housing and Galway-based Bounce Back Recycling who recycle old mattresses in an environmentally sustainable way while providing jobs for the traveller community.
One of the Social Enterprise Fund Awardees is Dublin-based social enterprise, Speedpak Group, which provides real work experience, accredited industry training and mentoring to people who are unemployed long-term. "Social enterprises are like the glue within a community. We're bringing together the business community, the state, philanthropy and the wider community so that we can deliver innovative solutions and make a really big impact in people's lives.", says John Murphy, CEO of Speedpak Group, "I would encourage people to discover their own local social enterprises and see what they can offer."
Minister for Rural and Community Development, Heather Humphreys, TD, welcomes 'The Future is Social' campaign. "I am delighted to support Rethink Ireland's campaign to raise awareness of social enterprise. One of the main objectives of the National Social Enterprise Policy is to build awareness of social enterprises as a dynamic and growing part of Irish social and economic life.", says Minister Humphreys, " A new Awareness Strategy has been developed to highlight the critical role they play in responding to many of our current challenges, and to emphasise their potential to shape a more sustainable and inclusive future".
George Jones, Chairman & Group Non-Executive Director of IPB Insurance, highlights the importance of support for social enterprises. "We are delighted to support Rethink Ireland and our Local Authority Members for the fourth year of the combined €3.2m Social Enterprise Development Fund.", he says, "The impact achieved by the 40 awardees demonstrates the momentum for social enterprise at such a critical time for our society. This awareness campaign will further support Local Authority partnerships and Enterprise Offices to provide the right supports at the right time to social enterprises across all communities in Ireland."
'The Future is Social' campaign will be running over the next few months to help build awareness of the power of social enterprises and how they can help the post-Covid 19 social and economic recovery in a more inclusive way. People can get involved in the campaign by supporting social, buying social and even creating social enterprises themselves. 'The Future is Social' campaign will provide regional webinars, information and resources about social enterprises, what they can do, and how everyone can get involved.
More information about social enterprises and 'The Future is Social' campaign can be found on Rethink Ireland's website at www.rethinkireland.ie