Waterford Greenway unearths the hidden gems of Ireland's Ancient East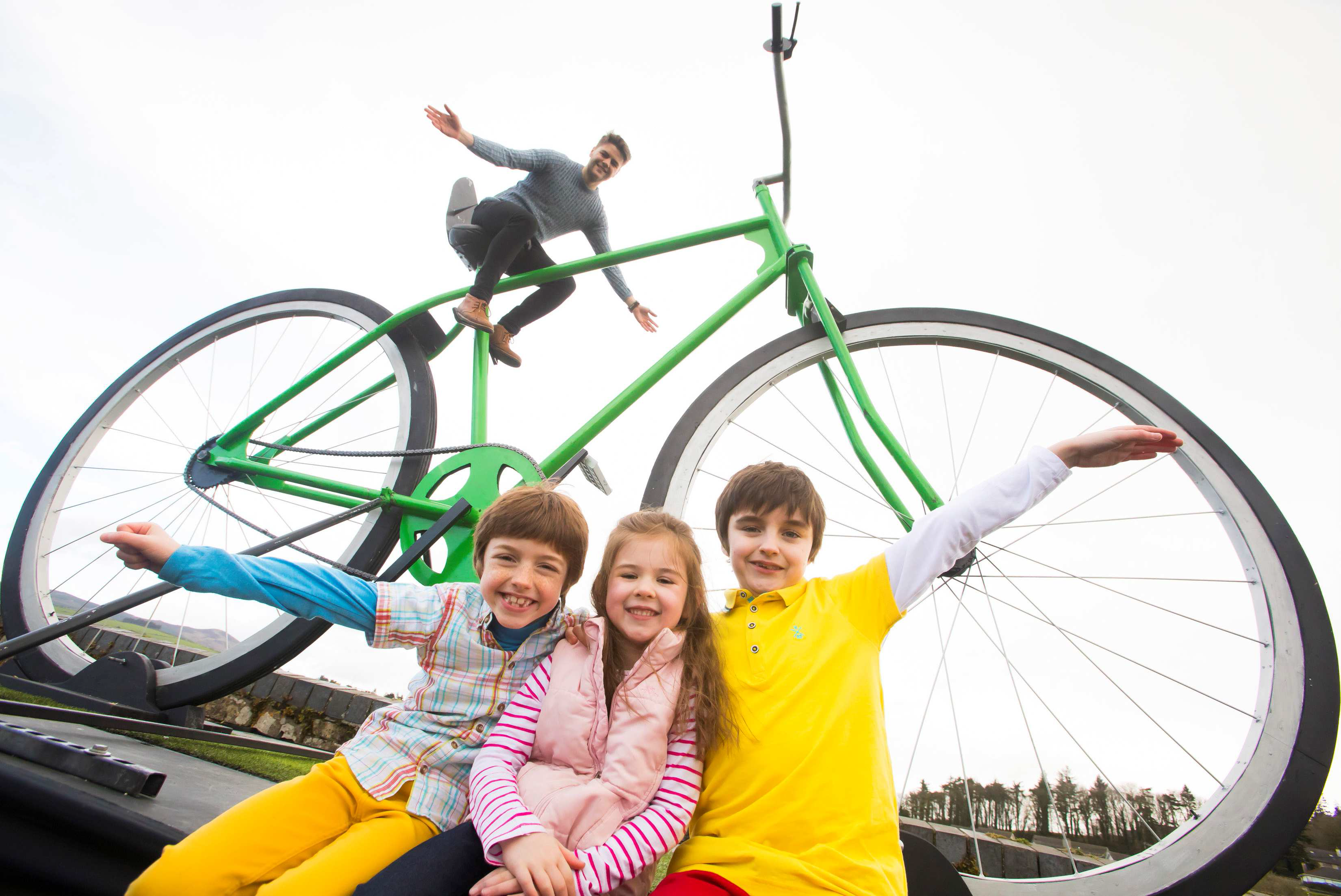 Pictured on the Waterford Greenway ahead of the official opening of the longest off-road walking and cycling experience in Ireland is Mayor of Waterford, Cllr Adam Wyse on a giant bicycle created by street arts company Buí Bolg along with Reuben Moran-Davy (7), Leah Moran- Saunders (5) and Joshua Moran-Davy (10) from Passage East, Co Waterford. Image by Patrick Browne.
Waterford Greenway, the longest off-road walking and cycling experience in Ireland, officially opened last month and so far, has proved to be a great success and has created a fantastic buzz in the county. The eagerly awaited €15 million project stretches 46km from Waterford City to Dungarvan along the former Great Southern and Western Railway line, taking visitors on a beautiful journey from river to sea. The major tourism initiative now features in the Atlantic Coast Route of EuroVelo, a long-distance cycling network connecting Europe, and is also part of Fáilte Ireland's Ancient East experience.
The Waterford Greenway was developed by Waterford City and County Council with the co- operation of local property owners and communities along the route, and supporting funding from the Department of Transport, Tourism and Sport. The route features 11 bridges, three viaducts and a 400-metre tunnel and takes in Waterford City, Mount Congreve, Kilmeaden, Kilmacthomas, Shanacool, Scartore and Dungarvan.
In addition to the Greenway itself, Waterford City and County Council has created an interactive map which highlights the various hidden gems along the route including gardens, castles and a Viking site which can be accessed here. Further information is available at www.visitwaterfordgreenway.com, on Facebook @WaterfordGreenway and on Twitter at @WaterfordGrnWay or by following #WaterfordGreenway.